Axiom Metal Detector with 13"x11" DD Coil, 11"x7" Mono Coil and MS-3 Headphones
Beschrijving
 Axiom Metal Detector with 13"x11" DD Coil, 11"x7" Mono Coil and MS-3 Headphones
WORD VERWACHT, LEVERTIJD NOG ONBEKEND
Binnenkort online verkrijgbaar de Garrett Axiom gold-metaaldetector, absolute prestaties bij goud van elk formaat op elke land!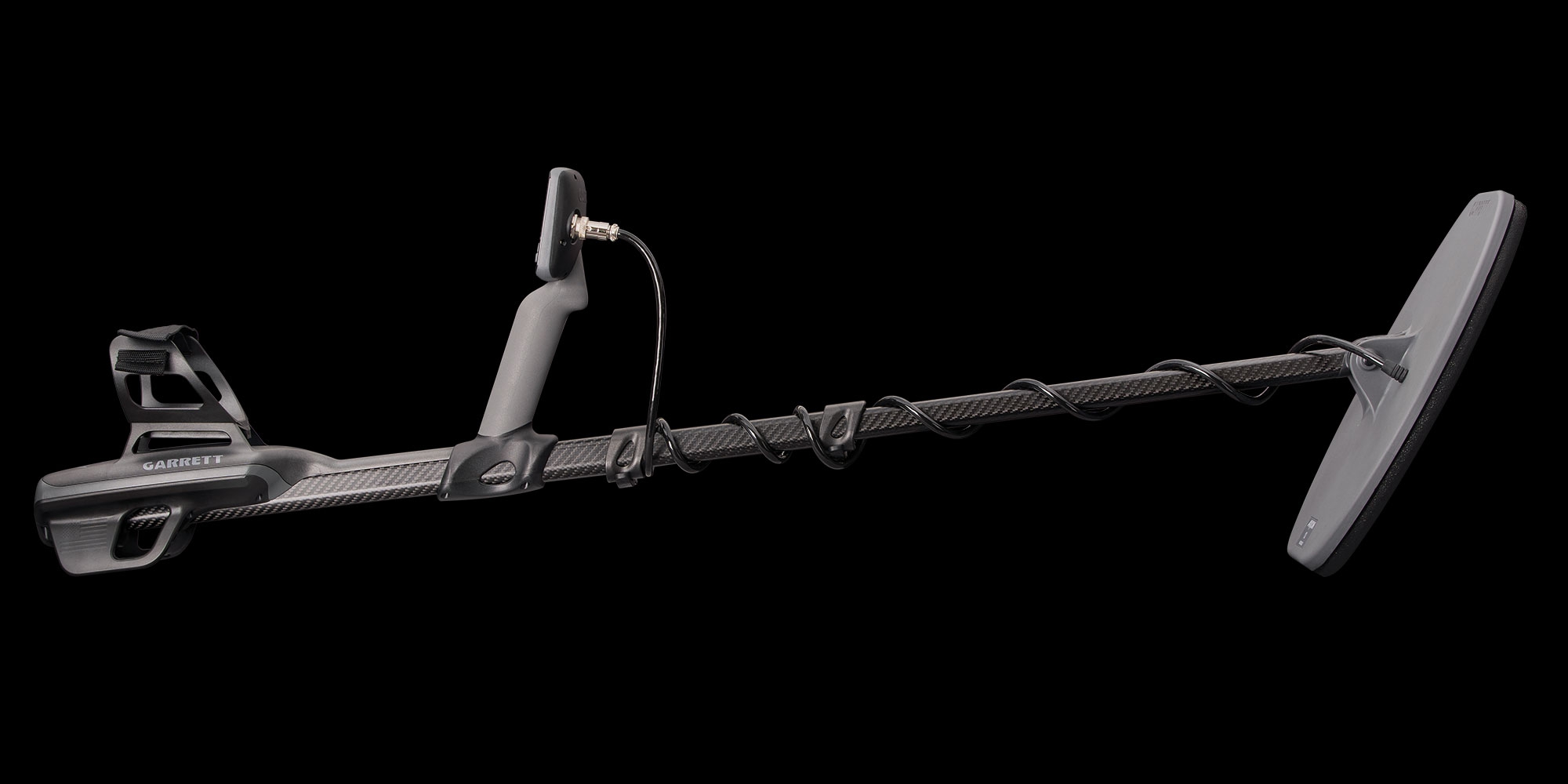 TERRA-SCAN™
Axiom's advanced system provides independent dual-channel ground balance that covers the full range of mineralization, from heavily mineralized magnetic ground to saltwater, and everything in between.
QUICK ACCESS, FULL RANGE OF CONTROLS
EXTEND YOUR TIME IN THE FIELD!
Axiom's booster pack holds 8 AA batteries, either standard or rechargeable. Use this pack to get another 6 hours of battery life in remote areas.
The Expert's Comment
Powerful Pulse Induction Machine
High performance even on the most mineralized soils
High battery autonomy
Sensitive to even the smallest sub-gram gold nuggets
Advanced dual-channel ground balance system
Can also be used for research on the sea shore
Standard equipment
AXIOM Metal Detector
7 "x11" DD plate
Plate cover
PowerPack
Transport case
Battery charger
MS3 headphones